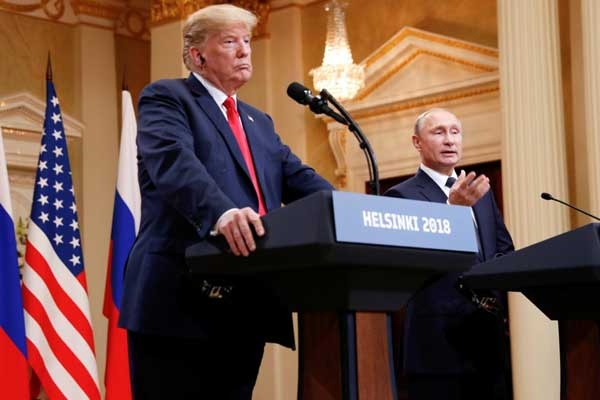 Prime Minister Justin Trudeau heads for Hamburg, Germany for the G20 Summit which is already staked out firm positions on free trade, migration and climate change that are at odds with U.S. President Donald Trump. All the three issues top as an ambitious agenda set by the summit's host, German Chancellor Angela Merkel.
"One shouldn't expect any easy conversations in Hamburg," Merkel said in address to the German parliament last week. "Whoever believes that the world's problems can be solved by isolationism and protectionism is mistaken," she added in remarks clearly directed at Trump.
"We do have clear disagreements regarding the United States or from the United States on climate and trade issues among others," Trudeau said.
"We certainly see from the American people, whether it's through their state-level actors, their governors or their large municipalities or indeed American businesses, there is still a very clear will to move forward on climate action," Trudeau said.
"Climate change could be a disaster if both sides continue to insist on the somewhat theological issue of the Paris Agreement that was forged in 2015, and from which Donald Trump has just said the United States would withdraw," University of Toronto professor and G20 research group co-director John Kirton said.
"We need to stand firm, that we are going to be working with all countries around the table to reinforce the importance of the Paris agreement," Environment Minister Catherine McKenna said.
"Great policy, but there was no money behind it," said Kirton, "So this government is doing less well in putting its money where its mouth is than virtually every Canadian government in the last 50 years."
"All of the attention has been focused in the new markets in Europe, across the Pacific in China," said Kirton. "So Africa has been left out … abandoned even under the current Canadian government."
"Eight hundred thousand refugees have arrived in the last couple of years," said Jessie Thomson, senior director of CARE Canada's humanitarian assistance and emergency team. "It's a massive responsibility on Uganda, a developing country."
"Right now, the unpredictability is putting a huge burden on states and making it feel chaotic, making it hard for the public to buy into refugee protection and assistance, making it hard for states to manage," Thomson said. "If it's more predictable, more equitable, it actually gets easier to manage."
"It's Justin Trudeau that's really in the lead, backed by Merkel, with a simple message that immigrants are really good for you," said Kirton.
By Premji