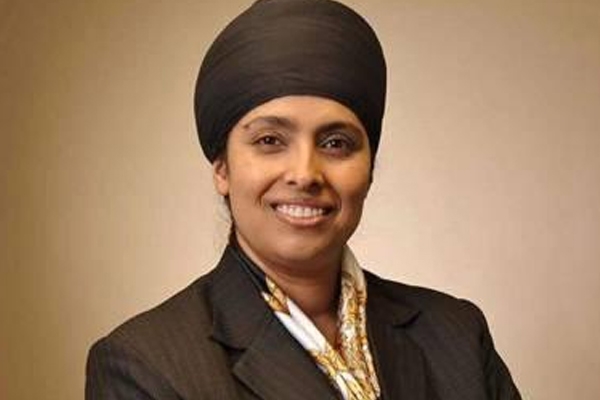 Palbinder Kaur Shergill, an Indian-origin Sikh woman becomes the first turbaned Supreme Court judge in Canada. Shergill, a Sikh human rights advocate has been appointed as the judge of Supreme Court of British Columbia in the New Westminster.
Minister of Justice and Attorney General of Canada, Jody Wilson-Raybould has announced that the appointment of Shergill on Friday under the new judicial application process has been announced on 20th October last year.
Welcoming the new decision, Mukhbir Singh, President of WSO said that: "The appointment of Justice Shergill is another milestone for the Sikh community in Canada. It is a matter of great pride that today we have the first turbaned Sikh appointed to the judiciary in Canada."
The appointment of Justice Shergill has been made with the immediate effect as Justice EA Arnold-Bailey retired on 31st May, said the reports.
Shergill has been regarded as the leading human rights advocate, thus she was instrumental in helping to shape the human rights and religious accommodation law in Canada.
Prior to Shergill's appointment to the court, she practised as a lawyer and mediator with Shergill & Company, Trial Lawyers law firm.
She has extensive trial and appellate experience and has appeared before courts and tribunals across the country, including the Supreme Court of Canada.
Shergill was appointed as the Queen's Counsel in the year 2012 and is also a recipient of the Queen's Golden Jubilee Medal for Community Service. She lives in the Surrey with her husband, daughter and twin sons.
She was born in Punjab and later immigrated to Canada with her family, when she was aged four.
She grew up in the Williams Lake, British Columbia, and received her degree in law from the University of Saskatchewan.
Called to the British Columbia Bar in the year 1991, Shergill has held leadership positions both within and outside the legal community. She was involved with the Cabinet of Canadians, the Trial Lawyers Association of British Columbia, and also the Canadian Bar Association.
What Canada Needs To Do More For Refugees?
Mrudula Duddempudi.