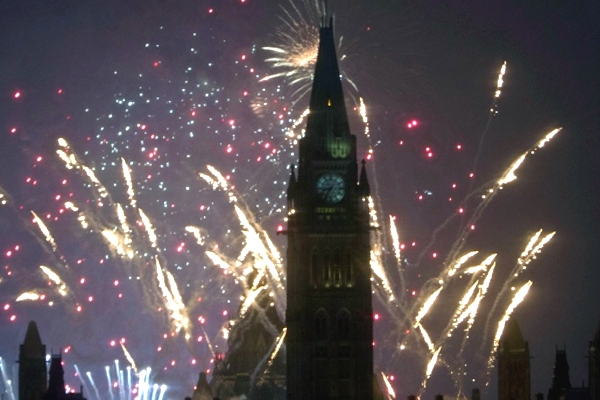 Canadian police department is taking the approach of all-hands-on-deck security for Canada's 150 celebrations. Police are urging to be alert but not alarmed for the Canadians who will join under the Peace Tower in the month of July for Canada's 150 celebrations, a massive public gathering for which the intelligence agencies and emergency teams have spent months preparing.
Experts are completely aware that the security is at stake on 1st July, especially in the wake of the deadly shootings which erupted on Parliament Hill in the year 2014.
Joan McKenna, Ottawa's police Superintendent, who check's out planning for the Canada Day events, said that officers in the national capital will take up all-hands-on-deck security approach which will include everything from the canine units to carbines and long guns.
The public should be vigilant, but not afraid, she said.
A number of road closures and barricades will also take place in order to prevent the vehicle access, McKenna said.
Emergency personnel will also be deploying the special resources in order to effectively navigate the security envelope, said Marc-Antoine Deschamps, superintendent of the public information with Ottawa Paramedic Service.
Golf cart-sized vehicles will be used by the Ottawa paramedics to navigate more easily through the crowds, and the stretcher teams will also be deployed if it is found necessary to carry patients from the dense areas to transport vehicles.
Paramedics will be riding the bikes all through the precincts, he added.
The City of Ottawa is also striving hard to find the most suitable location for a field hospital, provided by the Ontario's emergency medical assistance team, in order to reduce demand at the other facilities, its emergency and protective services department said in a statement.
Jacqueline Stacey, a resident of Ottawa for more than 30 years, said that she plans to avoid the Parliament Hill on 1st July, but not because of the security concerns at the event.
Canada's Electronic Spy Agency Warns Cyberattacks
Mrudula Duddempudi.