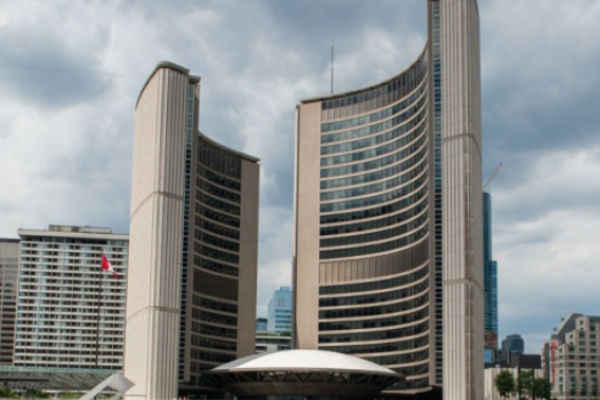 Councillors voted on Thursday to freeze the city spending in 2018, at least as the starting point. A debate over the direction of budget took most of day, with the councillors arguing forcefully both in the favour of and also against the plan recommended by the top city staff.
Starting with goal of holding the spending at this year's level is a sensible and also an appropriate approach, the city manager Peter Wallace said.
But he told to councillors that it is up to them to decide whether the target should be altered.
Several councillors said that freezing spending while the inflation rises will automatically force the city departments and also agencies to cut back, warning that the service levels could be affected by the decision.
"By just saying 'everybody make cuts,' we're not actually governing. We're not actually saying what's important for Torontonians," Coun. Gord Perks told to CBC Toronto.
Coun. Janet Davis confirmed with the city staff that to hold the line on spending, the Parks, Forestry and Recreation departments would have to find some $12 million in the form of savings, while the Shelter, Support and Housing Administration would have to find a some of $18 million.
And Coun. Mike Layton said that asking the shelters to study spending cuts, when the demand for services is growing at large is simply a "waste of time."
He also put forward a motion asking that some arms of the city, including the shelters, be exempt from the target of budget. But that motion failed, however, in a vote difference of 17-27.
Meanwhile, Coun. Justin Di Ciano, said that it is "ludicrous" to suggest that taking a close look at the costs will result in cuts by the time the budget is finalized in the next year.
"It's just prudent fiscal spending. That's what this is. And I believe Torontonians want that from us."
And also Coun. Stephen Holyday has suggested the city should go more further. He put forward a motion calling for the two per cent reduction, but that failed with 9-35 votes.
Meanwhile, Mayor John Tory, said that the city will likely end up investing in the areas that it has marked as priorities, as it did in the year 2017 when the budget process started out with the recommended 2.6 per cent cut.
"This is the beginning of the process, not the end," he said.
He also told council that he feels like he has struck the right balance, considering the some councillors accused him of "reckless" spending while the others said he is running an "austerity" plan.
Toronto's budget for 2018 is expected to be finalized early in the new year.
Canada Issues Special Eid Stamp
Mrudula Duddempudi.