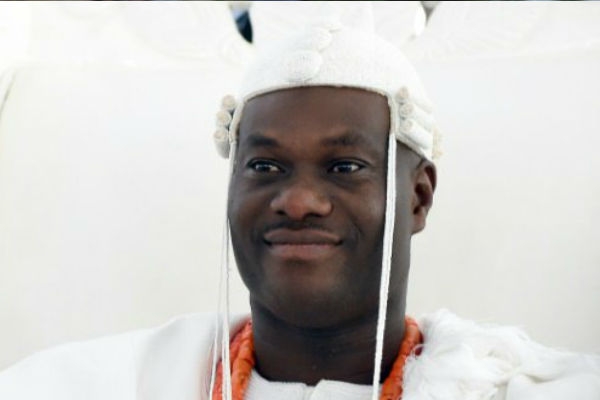 Oba Adeyeye Ogunwusi, the Ooni of Ife, has been invited by the Canadian Government as a special guest to grace the celebrations of country's 150th Independence Anniversary in the July of this year.
On Sunday, the special invitation was conveyed to the Ife monarch in his by a Canadian Member of Parliament (MP), Ramesh Sangha, reported the News Agency of Nigeria (NAN).
While delivering the invitation, the Canadian MP said that the special invitation was aimed at forging the stronger ties between Canada and Nigeria.
Sangha, representing the Brampton Central in the Canadian Parliament, said that he would collaborate with the Federal Government in areas of economy, youth empowerment, health services, agriculture, science and also technology while in Nigeria.
Sangha described the Ife monarch as a "reference point in Nigeria in view of the enviable niche he has carved for himself since mounting the throne of his forebears."
"We Canadians are very happy with Your Highness for the great work you are doing."
"On behalf of Canadian Prime Minister, Rt. Hon. Justin Pierre James Trudeau, we are inviting you to the 150th Independence Anniversary Celebration of Canada coming up in July," the Canadian MP said.
Responding to Sangha, Oba Ogunwusi said that he would continue to promote the Yoruba tradition and also cultural heritage as well as propagate peace and unity all across the world.
The Ife monarch also said that he would grace the occasion in Canada, and he also promised to contribute his quota for the success of the programme.
NAN reported that the Canadian delegation included John Adeyefa, President, Nigerian-Canadian Association in Ottawa, Chidi Nwanyanwu, President, Nigerian-Canadian Association in Ontario and Sola Agboola, Leader, Nigerian Young-Adult Association in Canada.
Inflation Rate in Canada Is Steady In April
Mrudula Duddempudi.