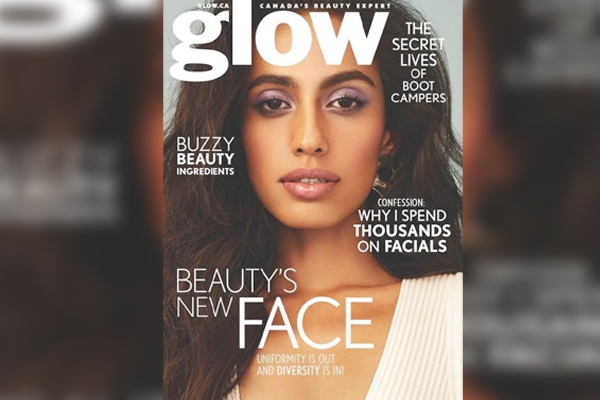 For many people, there is an understanding that beauty is a celebration of individuality and also differences, yet we do not see the things being praised enough. Finally, one Canadian fashion magazine decided it is time to share the stories of the diverse Canadian models changing the face of beauty in the country. And the magazine did it in a big way. In their April of 2017, Glow magazine featured Bali Kaur Bassi on their cover page, making her the first Punjabi model to front the Canadian fashion magazine. Bassi was born and raised in Toronto, and she is a first-generation Canadian. While growing up, she watched the "Canada's Next Top Model" and Fashion Television religiously, but never thought that it would be possible for her, daughter of conservative parents from the small village in Punjab, India, to make it in an industry which decidedly has different standards of beauty.
Bassi found out that she landed the cover of the glossy on Instagram after being tagged by Glow on the site. She said the feeling was surreal, especially after discovering she was the first Punjabi model to front a major Canadian fashion magazine.
Bassi also notes that while growing up, she was told to stay out of the sun as the Indian community had an obsession with Eurocentric features, like the fair skin. Racism was something that Bassi was "sheltered from" during her childhood, and also she credits the diverse Toronto neighbourhood. But Bassi does recall that her parents experienced blatant racism when they first arrived in Canada, and her first dose of discrimination came in the university.
Indian Man Charged For Pretending To Practice Witchcraft
Since landing on the Glow cover, Bassi has set out to speak about her experience as a visible minority in the Canada. When she is not modelling, Bassi works with the Syrian refugees abroad, volunteering for the NGO Khalsa Aid.
Just like the British actor Riz Ahmed's now iconic speech in front of the Britain's House of Commons and the Culture Minister about importance of diversity in media, Bassi is also out to spread the same message.
Mrudula Duddempudi.