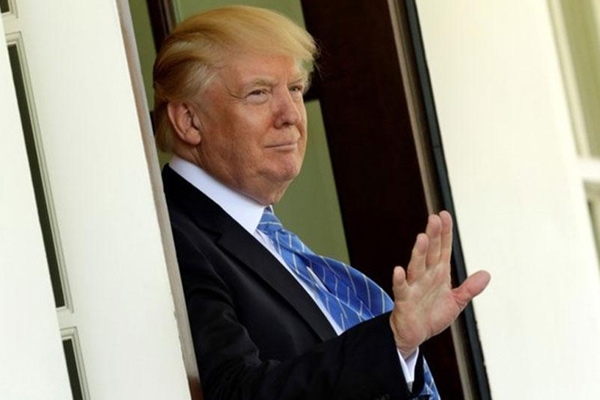 President Donald Trump has appointed Indian-origin Neil Chatterjee to the Federal Energy Regulatory Commission. The agency oversees the electricity, natural gas and oil at the national level.
40-year-old Chatterjee will play a key role in President Trump's program to reshape energy policy, which is greatly opposed by environmentalists and Democrats. If the appointment is confirmed by the Senate, he will be the second Indian-American to be appointed by President Trump to a major regulatory position with a controversial mission
Chatterjee, who is an energy policy advisor to US Senate Majority Leader Mitch McConnell, has played an integral role in the passage of major energy, highway and farm legislation, the White House said.
Prior serving to McConnell, Chatterjee worked as a principal in Government Relations for National Rural Electric Cooperative Association as an aide to House Republican Conference Chairwoman Deborah Pryce of Ohio.
Chatterjee's work backed the Senator's campaign against regulations to restrict the use of coal for electricity generation. He started as an intern with the House Works and Means Committee.
Chatterjee grew up in Lexington, Kentucky, where his parents worked in cancer research. He will likely deal with the construction of the Keystone pipeline that will carry crude oil from Canada to Texas. The project was stopped by former president Barack Obama.Last week, lawmakers expressed their concern over vacancy in this crucial federal regulatory commission.
I would like to see some names now. It's very frustrating that we are here at May 3 and there has not been a quorum at FERC for months now, said Senate Energy Chairwoman Lisa Murkowski.
"We cannot do much of anything in the energy space until there is a functioning quorum at the FERC. First, we need to get names so that we can actually act as a committee. Believe me, I am urging anybody who will listen that they need to get moving on it," she said.
The other Indian-American, who has been appointed for a key Federal role is Ajit Pai, the chairman of the Federal Communications Commission. Pai is spearheading the administration's drive to end net neutrality, which prevents internet service providers from giving special treatment to preferred web companies. Chatterjee held the influential position of energy policy advisor to Senate Majo.
Sikh Community Demands Distinct Religious Category
AMandeep