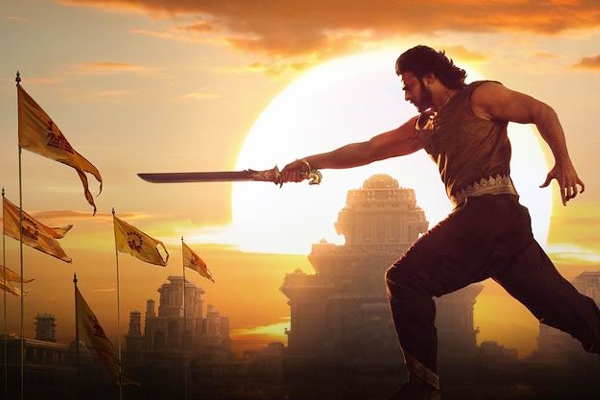 The second installment of the Rajamouli's epic fantasy, Bahubali: 2 The Conclusion roared in every corner of the world. After the massive success of the first part, Bahubali: The Beginning. The world was eagerly waiting for the sequel and "Why Kattappa killed Bahubali" became one of the most trending topics in the social media till the day of release.
The first part broke the record first day collections, as the film went on to make a staggering 50 crore rupees at the box office.
The expectations were clearly high this time as it was the final part and the most awaited film in India. Fans waited hours in queues to get a ticket, some theaters had a queue of 2-3 kilometers.
Rajamouli's years of hard work paid off, when the film shattered all the previous records at the box office; it did not show mercy on any Indian film till date. Even Bollywood could not stand the immense success of the film.
The film sets a high standard in the Indian film industry. Let it be the acting, screenplay, music, costume, VFX and most importantly the direction. It had something, which most of the Indian films were missing for so long.Bahubali 2 astoundingly crossed the 1000 crore rupee mark in the box office in just 9 days of its release and is on the way to reach 1500 crore rupees mark. It is the first ever film to reach the milestone. It has set a huge record for all the upcoming Indian films.
Not only it crossed 1000 crore rupees, the film also broke its previous opening day collection record as Bahubali 2 earned 121 crore rupees on its release day.
Day-to-day collection:
-Day 1- Rs. 121 crore at the box office.
-Day 2- Rs. 382 crore worldwide.
-Day 3- Rs. 500+ crore.
-Day 4- Rs. 600 crore on the box office.
-Day 5- Rs. 680+crore.
-Day 6- Rs. 790 crore collection at the box office.
-Day 7- Rs. 800 + crore.
-Day 8- Rs. 850+ crore at the box office worldwide.
-Day 9- Rs. 1000 crore box office collection in its second weekend.
Hats off to the effort and dedication shown by the crew in making this dream come possible. The film made every Indian proud and put Indian VFX to the international standards.
It is very unlikely if there will be any Indian film that can break this humongous record. We know that records are meant to be broken, but just hope which ever film breaks this astounding record should be more or at least equal to the caliber and the standard Bahubali has set.
AMandeep